Portfolio > commercial
We have experience in a range of commercial applications across hospitality, aged care, airports, hotels, warehouses and much more.
Airports
Our products can be used in and around larger Civil and Commercial Projects such airports and warehouses.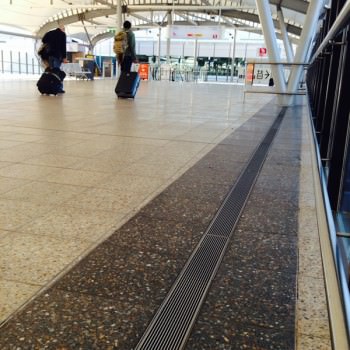 Aged Care
We supplied into a very recenlty completed Aged Care Facility in NSW – our Doorway drains were used throughout to provide a seamless  (and zero step) between indoors and outdoors.